Zeolite research at The Department of Physics at the KNUST
Zeolite research at The Department of Physics at the KNUST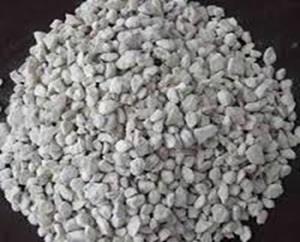 Dr. Kwakye-Awuah, a senior lecturer at the Department of Physics of the College of Science, KNUST is the lead researcher of a 15 member team made up of lecturers, and Ph.D. and M.Phil. students who are looking into zeolites – their manufacturing process and application.
Zeolites are microscopic alumina-silicate mineral that are used as commercial filters, absorbent and catalyst. They are sponge like in shape with negatively charged surfaces. They can be used to reduce fumes from car exhaust pipes. They are used as catalyst because their well-defined pore structure makes them very active in many reactions.
Dr. Awuah and his research team have produced ten different kinds of zeolites bauxite and kaolin using low cost novel technologies developed by his research team. The zeolites they have developed have a lot of useful applications for society. These zeolites have been used in the following ways: to make soil fertilizers, to treat (clean) dirty oils, desalinate salt water, and to separate ammonia and arsenic from mining waste water to levels below the standards of the Environmental Protection Agency of Ghana.
One of the researchers on the team is currently trying to make zeolites that can produce electricity. This has the potential of contributing to solving the nation's energy needs.